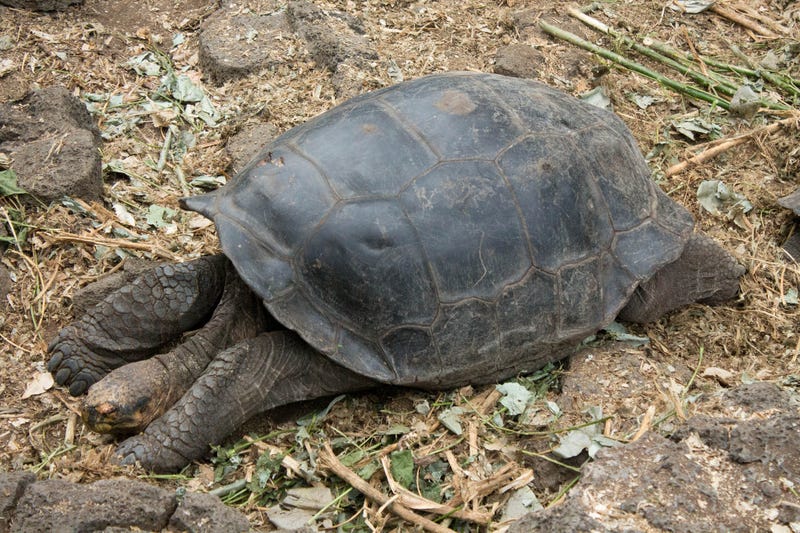 Tortoises rule!
Diego, 100, is a rare breed of tortoise called Chelonoidis hoodensis. These animals are so rare that they only exist on one of the oldest islands in the Galápagos. In 1976, when Diego was living at the San Diego Zoo, scientists realized that this handsome hero in a half shell was actually one of the last remaining tortoises of the Chelonoidis hoodensisas species. Diego then became the dominant male in a captive breeding program in the Galápagos.
Modern rattlesnakes
have pared down their weaponry stockpile from their ancestor's massive arsenal. Today's rattlers have irreversibly lost entire toxin-producing gene
s
over the course of evolution, narrowing the range of toxins in their venom, scientists report September 15 in Current Biology.
"After going through all the work of evolving powerful toxins, over time, some snakes have dispensed with them," says study coauthor Sean B. Carroll, an investigator with the Howard Hughes Medical Institute who is at the University of Wisconsin–Madison. These modern rattlesnakes produce smaller sets of toxins that might be more specialized to their prey.
A study of a well-preserved Chinese Psittacosaurus f
ossil shows it had a light underside and was darker on top - an arrangement called counter-shading. This suggests the species lived in an environment with diffuse light, such as a forest.