When I read Malory's
Le Morte D'Arthur
for the first time in junior high school, I knew I'd found the heroes lacking in my life.
I think that's one of the reasons Arthuriana has lasted so long.
Everyone has times when they need a hero.
This first reading of stories about King Arthur and his Knights of the Round Table was long enough ago that heroic figures were still supposed to be men, and I hadn't seen enough of the world to realize that heroism can be a feminine characteristic as well.
More about that later.
At that time in my life, I knew I was smarter than the football stars in school that my c
lassmate worshipped and lusted after.
To me that made these heroes less than ideal.
I knew that my teachers were ordinary people doing their job and going home to their families, like everyone else.
I knew that my father had a bunch of military medals, but he kept those in the safe and didn't talk about them.
He was away from home serving his country so much in my early years that I had trouble identifying him with heroes.
Later I knew better.
I was hungry for someone to look up to, someone who could solve the world's problems and still have time to nurture the love of his life.
I still appreciated the great Romance in heroic stories.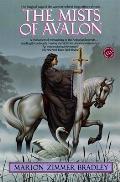 King Arthur and his Knights of the Round Table filled those requirements.
I re-read Malory and then stretched my reading into more modern renditions of the grand cycle of myth and legend—Mary Stewart and Marion Zimmer Bradley topped my lists.
And in each re-telling of these favorite stories, I found new insight into the character, the responsibility, and the duty of being a hero.
Arthur and his cronies could be flawed, but they still rose to the top of whatever challenged them.
Then I saw the old Disney animated movie "The Sword in the Stone," based upon a book by T.H. White.
Arthur was still a hero, but I fell in love with Merlin.
Merlin saw what needed doing so that Arthur could make things happen.
Merlin was different, unique, special, and magical.
So, of course I had to read
The Once and Future King
by White.
I had the album of the musical
Camelot
, derived from that volume.
I saw that movie too.
Later in life I saw the stage play with Robert Goulet as Arthur–he'd played Lancelot in the ORIGINAL Broadway play.
I read everything fictional and non-fictional about King Arthur and his knights.
I dreamed I had walked the archeological digs at Cadbury Hill, Stonehenge, Glastonbury Abbey, and Hadrian's Wall.
Then in 1971 I made my first trip to Britain.
There was no fence at Stonehenge and I was allowed to wander the entire site alone, unfettered, imagination churning.
I knew I'd come home; a previous me had called this place home.
The ideas spun and spun their golden web in my mind, enticing me into more research and even more ideas.
By this time I knew that women were heroes too and their stories needed to be sung.
So, once my writing career kicked into professional gear I made the conscious decision to write my version of Arthur and Merlin and Lancelot, and Guinevere, and Morgan le Fey, and… and… Merlin's daughter Wren.
Another trip to England helped me with on-site research.
My husband took fabulous photos.
My degree in history was in general history, I have no claim to expertise in any one area.
I needed my stories—Merlin's story—to span multiple generations and centuries.
I needed to send a hero, male or female, into many different historical crises, to nudge events to make sure they happened the way we remember.
Deep in my soul and buried in the research I discovered that Arthur and Merlin and all the others came to represent a special code.
Honor, Truth, and Promises are meant to be kept; Justice, Peace, and Law, must be defended.
Borrowing from that long ago musical
Camelot
, might doesn't make right.
Might must be used for right.
And so in 1999,
Guardian of the Balance, Merlin's Descendants #1
saw print in hardcover from DAW Books.
The first of 5 books beginning with Merlin's daughter and running through the set up for the American Revolution.
Now I have re-released the series of books, as e-books at the Book View Café, and later at other distributors.
Guardian of the Vision, Merlin's Descendants #3
debuts at the Book View Café
this week, March 27, 2012.
This is the most emotionally charged of the five books, the hardest to write. I made my own spiritual journey following in the footsteps of one man, with his wolfhound familiar of course, through the maze of the religious wars during the early years of Queen Elizabeth I's reign.
I found the hero I need in my literary life.
The job is still open in modern reality.
o0o
Phyllis Irene Radford is a founding member of the
Book View Café.
Though raised in the seaports of America she was born in Portland, Oregon and has lived in and around the city since her junior year in high school.
She thrives in the damp and loves the tall trees.