Coming in May, an all-new Darkover anthology featuring tales of decisions, turning points,
love lost and found, all in the beloved world of the Bloody Sun. Stories by Jenna Rhodes, Pat MacEwen, Gabrielle Harbowy, Evey Brett, Rosemary and India Edghill, Diana L. Paxson, and more!
Order yours today at:
iBook
,
Kindle
,
Kobo
,
Nook
.
Table of Contents is
here
.
Deborah J. Ross:
Tell us about your introduction to Darkover.
Diana L. Paxson:
I first heard of the Darkover books when I discovered fandom in the mid-60s, became even more involved when Marion Zimmer Bradley admitted they were a series in the 70s and started using Darkover as a setting for some ground-breaking ideas.
DJR: What inspired your story in Crossroads of Darkover? How did you balance writing in someone else's world and being true to your own creative imagination?
DLP:
I asked myself what Marion Zimmer Bradley would be writing about if she were here. I am sure she would have tackled trans-gender issues. My perspective might be different, but I am trying to push the envelope a little further as she would have done.
DJR: Is there another Darkover story you would particularly like to write?
DLP:
I am happy for the opportunity to further develop the characters from my previous stories.
DJR: What have you written recently? What is your favorite of your published works and why?
DLP:
Most recently, a non-fiction book on the Norse god Odin, and short stories for Lace and Blade and the Valdemar anthology. I am getting a new Westria novel ready for publication.
DJR: Hooray!
DJR:
What lies ahead for you?
DLP:
Non-fiction and fiction on Norse Pagan topics and on political magic, more novels if I have time.
DJR: Anything else you'd like our readers to know about you, Darkover, or life in general?
DLP: Now that we are living in such "interesting times", I think writers should seize the opportunity to use fiction to say what cannot be said (or will not be heard) in any other way.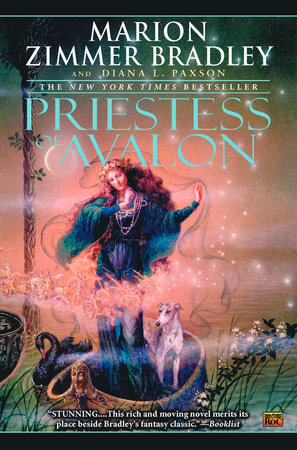 Diana L. Paxson is the author of twenty-nine novels, including the books that continue Marion Zimmer Bradley's Avalon series. She has also written eighty-six short stories, including appearances in most of Marion's Darkover anthologies. She is currently working on a novel about the first century German seeress, Veleda.