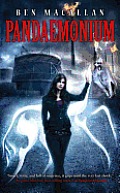 British writer Chaz Brenchley (who also writes as Ben Macallan and Daniel Fox) offers a perspective on self-censorship and who decides when an aspiring author is "ready."
We were talking to a wannabe writer and proffering wise words and good advices, as one does; and she used a phrase that only underscored for me how much people's approach has changed. A line I use a lot on panels and so forth is that I'm the last generation for whom writing really was a lonely business; these days it's all beta-readers and critique groups and writing dates in coffee-houses and scallions of advice and encouragement on the internets. Scallions and scallions.
And one of those advices, clearly, is that you have to reach the stage of being "ready to publish". Of course this has always been true, in the sense that you have to learn to write, you have to acquire craft before anyone is going to publish you - but that was not a judgement we ever made for ourselves. We wrote stuff and sent it off, contributed to the great slushpile mountain on which the publishing industry was built, began our precious collection of rejection slips. Other people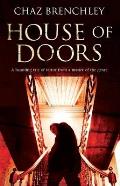 told us when we were ready to publish, in the form of an acceptance letter and a cheque.
These days, apparently, you tell yourself that you're not ready yet; or your critiquing group tells you, or the internet does it, or... Maybe you subscribe to that notion that you have to write a
million words before you're up to standard?
I'm really not sure how I feel about this. Keeping the slushpile down, easing the burden on agents
and editors, encouraging people not to submit until they've worked up their craft, surely that
has to be a good thing? But, I dunno, engaging early with the professionals also has its advantages. Even building that collection of rejections does no harm. And I'm uncomfortable with the
self-censorship inherent in the idea, people not submitting work because in their own judgement or that of their friends they're not yet "ready to publish". I worry that there are people out there diligently writing, counting and trunking their million words. And then expecting to publish, because they're ready now.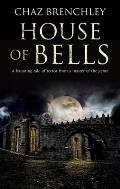 I have no structured thoughts on this, just an uncomfortable twitch. Probably because I've spent,
lo, these thirty-five years sending stuff out whether I was ready or not, and encouraging others to do so, and... yeah. Things change, and perhaps that is no longer the best advice - but I still stand by it. Make them turn you down, don't do it yourself. Make them all turn you down. And then go round again, because there's always someone new who hasn't seen it yet, and it only takes one person to say yes.
--------------
Chaz Brenchley has been making a living as a writer since he was eighteen. He's the author of nine thrillers, including
Shelter
, and two major fantasy series:
The Books of Outremer
, based on the world of the Crusades, and
Selling Water by the River,
set in an alternate Ottoman Istanbul. His newest releases are
House of Doors
and
House of Bells.
As Daniel Fox, he has published
Dragon in Chains
,
Jade Man's Skin
and
Hidden Cities
, a Chinese-influenced fantasy series. As Ben Macallan, he has published the urban fantasy
Desdaemona,
with the sequel
Pandaemonium
.
A winner of the British Fantasy Award, he has also published five books for children and more than 500 short stories in various genres. His time as Crimewriter-in-Residence on a sculpture project resulted in the collection
Blood Waters
. He was Northern Writer of the Year 2000, and now lives in California with two squabbling cats and a famous teddy bear.