While we on Earth have been agonizing over politics (from both sides), spacecraft Juno has been sending back amazing, awe-inspiring images from Jupiter. I think it's a good reminder of what human beings are capable of: our gift for technology, our ability to work together, and our insatiable curiosity about the universe. The space race of the 1960s, was spurred by anti-Communist fears of the Soviet Union launching missiles from orbit, but it had the consequence of boosting our engineering, mathematical, and scientific prowess that could then be focused on peacetime exploration.
After seeing (and loving) the movie
Hidden Figures,
I picked up
the book
on which it was based, by Margot Lee Shetterly. As usual, the book is deeper and more detailed -- and wider-ranging -- than the film, but both remind me of the fervor of the time. (I remember when the Soviets launched Sputnik -- my homemade Halloween costume that year was the satellite.) While I don't hold out much hope that the current strain of antipathy towards science will inspire
everyone
to cheer on the exploration of our solar system and beyond, I firmly believe that the upcoming generation will find the prospect thrilling. (And will want to grab on to all the math, science, and engineering courses they can!) The awe and wonder of images like that transcends gender, race, national origin, and political affiliation. At lease I hope it does.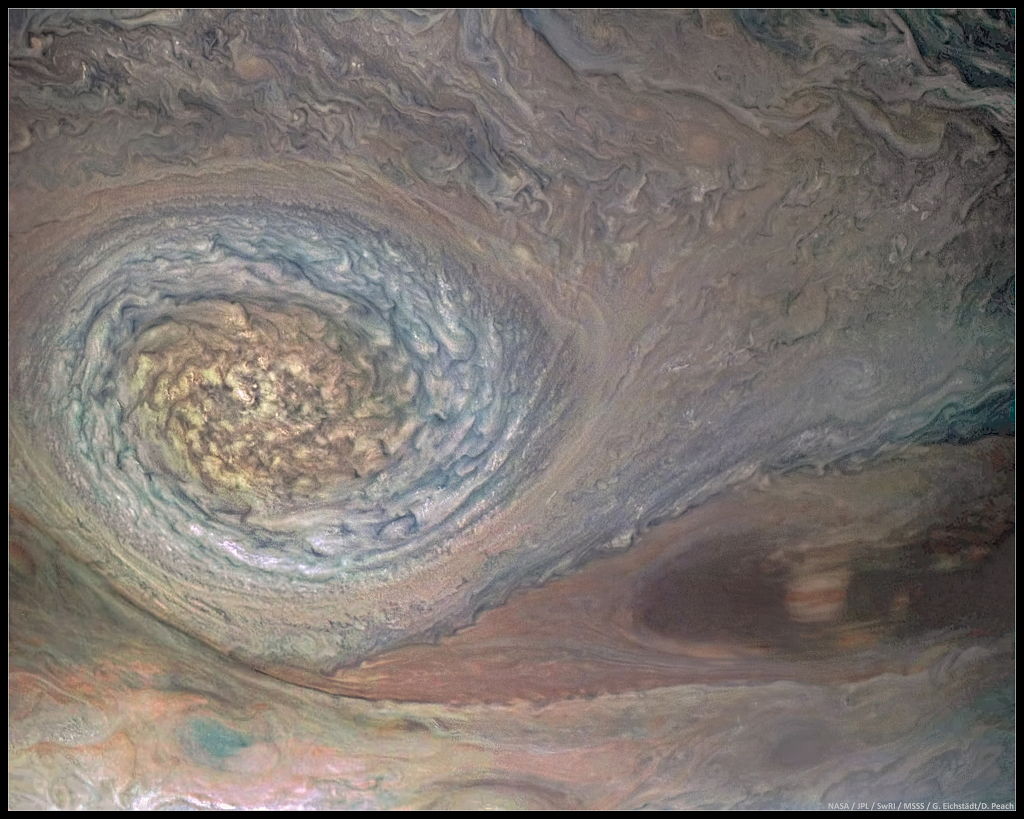 About 8,000 kilometers in diameter, the anticyclonic storm system was spotted in Jupiter's
North North Temperate Zone
in the 1990s. That makes it about half the size of an older and better known Jovian anticyclone, the
Great Red Spot
, but only a little smaller than planet Earth. At times taking on reddish hues, the enormous storm system is fondly known as a
North North Temperate Zone Little Red Spot
.